Means
---
Rated among the top 2.5% of accident lawyers in southern California
According to Thompson Reuters
Over $60 Million
Recovered
Some of our recent cases:
$5.7
Million
Defective Product
$3.5
Million
Pedestrian vs Auto
$3.1
Million
Motorcycle vs Auto
$1
Million
Wrongful Death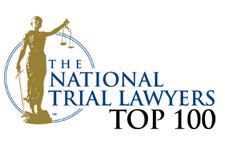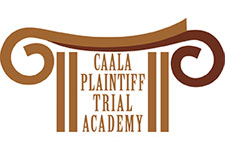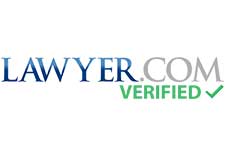 Wrongful Death
We get justice for good people who have lost loved ones.
Motorcycle Accidents
We understand riders and have helped them win millions.
Truck Accidents
We know how to make massive trucking companies pay for their harm.
Car Accidents
We help thousands of clients get care and the compensation they deserve.
Uber/Lyft Accidents
We force rideshare companies to pay millions for the injuries they cause.
Pedestrian Accidents
We pride ourselves on helping good people get back on their feet.
Personal Injury Attorneys  •  Real Trial Lawyers
You pay nothing until we win
We get you the best medical care
We treat you like our family
We get your vehicle repaired
We get you max compensation
Los Angeles Personal Injury Lawyers
What Our

Clients

Say About Us
Evelina K.
Los Angeles, CA
I hired Ben when my husband was paralyzed in a truck accident because in my heart I left like he really cared about us. He went against one of the largest commercial truck companies in the world and helped us win close to six million dollars. Ben was there for me when I really needed him and I highly recommend him to anyone who needs a great injury lawyer.
Najah A
Los Angeles, CA
After my car accident, the insurance company was giving me the run around. My friend recommended that I call Ben. I did, and that was the end of all my worries. Everything turned out just like Ben said it would. He got my car fixed, he paid all my medical bills, and he got me a great settlement that I used to visit and take care of my ailing mom.
Richard D.
Los Angeles, CA
I needed neck surgery after a car rear ended me. Ben made the person who hit me pay for the surgery and pay me a huge settlement. Ben and his employees are very professional. They stuck with me all the way to the end. I highly recommend Ben to anyone injured in an accident because he is true and honest.
While these are all actual and happy clients, their testimonial does not constitute a guaranty, warranty, or prediction regarding the outcome of your legal matter.
Helping Accident Injury Victims Every Day
Have You Seen One of Our

Billboards


Across

Los Angeles
DON'T WAIT, CALL US RIGHT NOW
Waiting will only hurt your case
(818) 423-4878